The TreeMap view shows how values are distributed for each variable.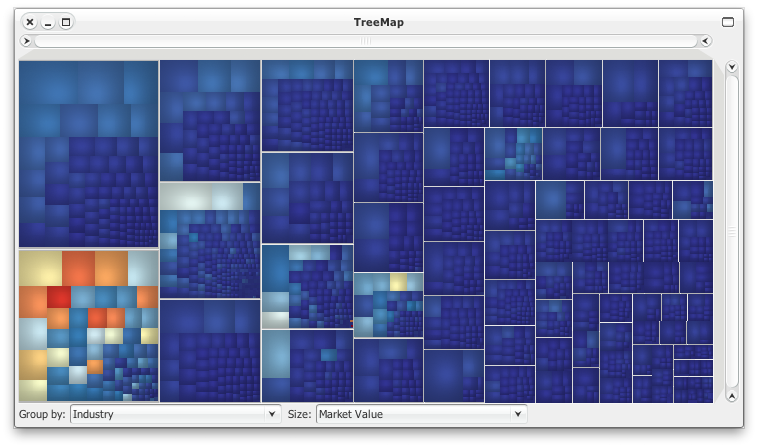 At the top of the user interface, you will find the TreeMap view that corresponds to the chosen settings in the Configuration and Axes panels. For each axis, items are grouped into bins those width is proportional to the number of values.
Moving the mouse over a shape will display a pop-up window (also called a tooltip) that shows the values configured in the "Labels" section of the "Configuration" panel.
Selection can be performed by clicking on a shape. Adding to or removing items from the selection can be done by holding the Ctrl key down while clicking on shapes.
Multiple adjoining items can be selected using a rubberband which is activated by dragging the mouse while holding down the Alt key.