The Multidimensional Scaling view allows you to create a two-dimensional projection of the multidimensional data that attempts to capture the main relationships: items close together in the view are similar in the high-dimensional space while dissimilar one will be further away.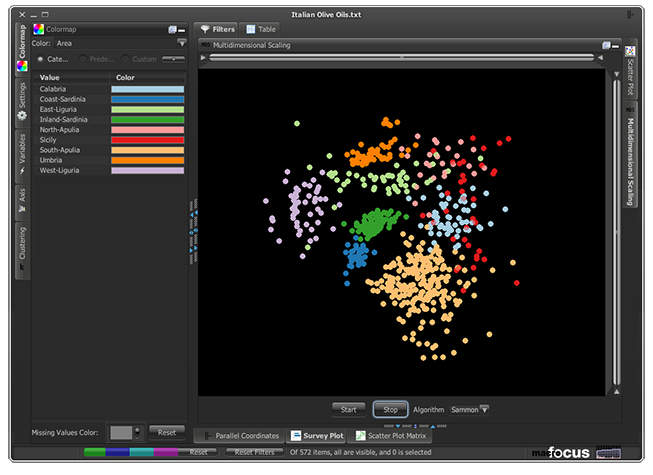 The process is iterative can be started using the Start button. When the layout has reached the desired stability, hitting the Stop button will terminate the computation. Two layout algorithms, Spring and Sammon are currently provided.
You can zoom in by using the range sliders on the top and to the right of the display area. You can zoom out by double-clicking anywhere on the slider.
And of course the mouse wheel also works.
Selection can be performed by clicking on a marker. Adding to or removing items from the selection can be done by holding the Ctrl key down while clicking on markers.
Multiple adjoining items can be selected using a rubberband which is activated by dragging the mouse while holding down the Alt key.